Fashion isn't as simple as throwing on a fancy dress, makeup and shoes together for an occasion. Fashion is a daily phenomenon and an integral part of our life and it can be seen everywhere, all over the world. To put it succinctly, fashion is an art. There are also various types of fashions and the most popular ones as of now are:
-Vintage
-Casual
-Grunge
-Chic
-Bohemian
-Streetwear
And the list could go on forever, but these are just a few of the most common ones. So I mentioned all those types, but what are they exactly like? Here's a quick dive into them.
VINTAGE
Vintage, as the name suggests, is a fashion inspired by that of the previous era, anywhere from twenty to a hundred years ago. The phrase is also used in connection with a retail outlet, e.g. a vintage clothing store. Nowadays, vintage dressing comprises of accessories, vintage garments with new, as well as an ensemble of various styles and periods. Vintage clothing aims at being able to reflect and imitate the trends of the period they represent.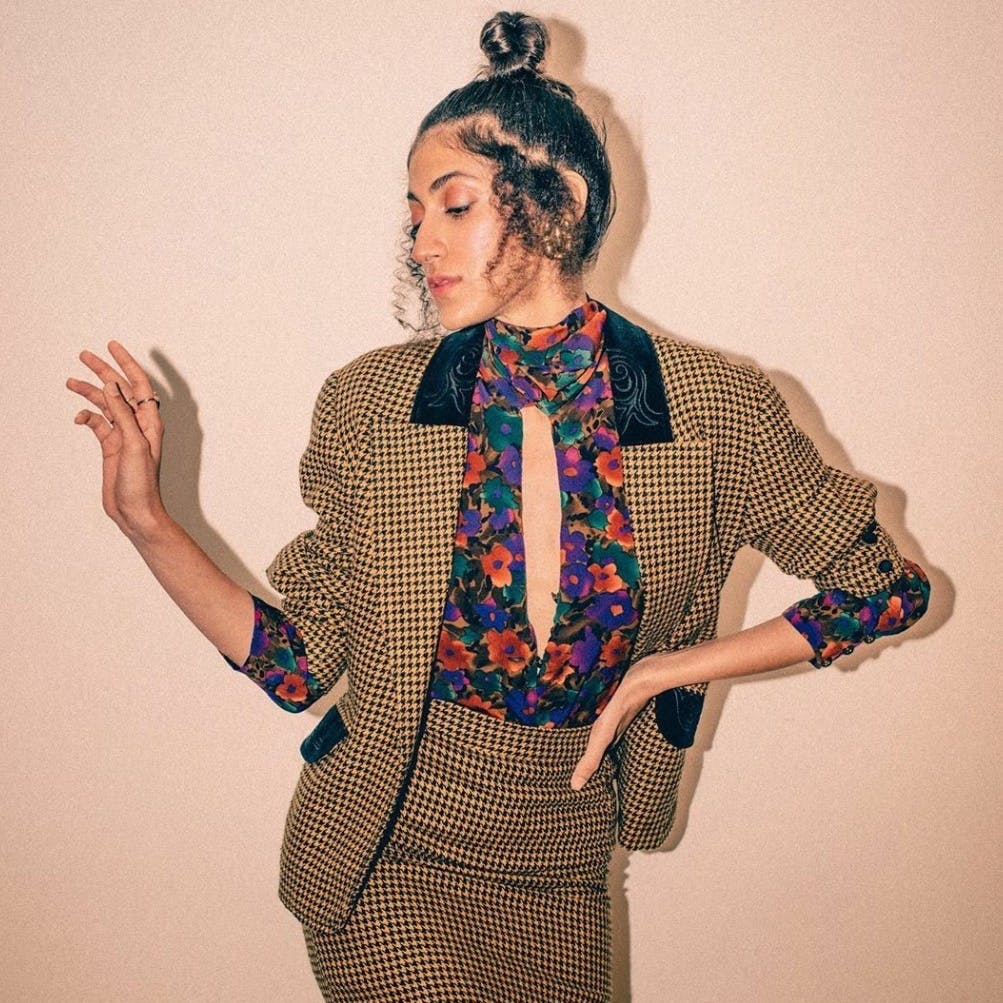 This picture is a great example of a mashup between vintage attire and more modern clothes, with the jacket being an older style and the blouse inside having a modern twist to it.
CASUAL
Casual clothing, as it says, is comfortable clothing fit for daily use. Even you are probably wearing casual clothing. Casual apparel is a Western term that started being used after the counterculture of the 1960s. Materials used for casual wear include denim, jersey, flannel and fleece. Materials such as velvet and chiffon are often associated with more formal garments.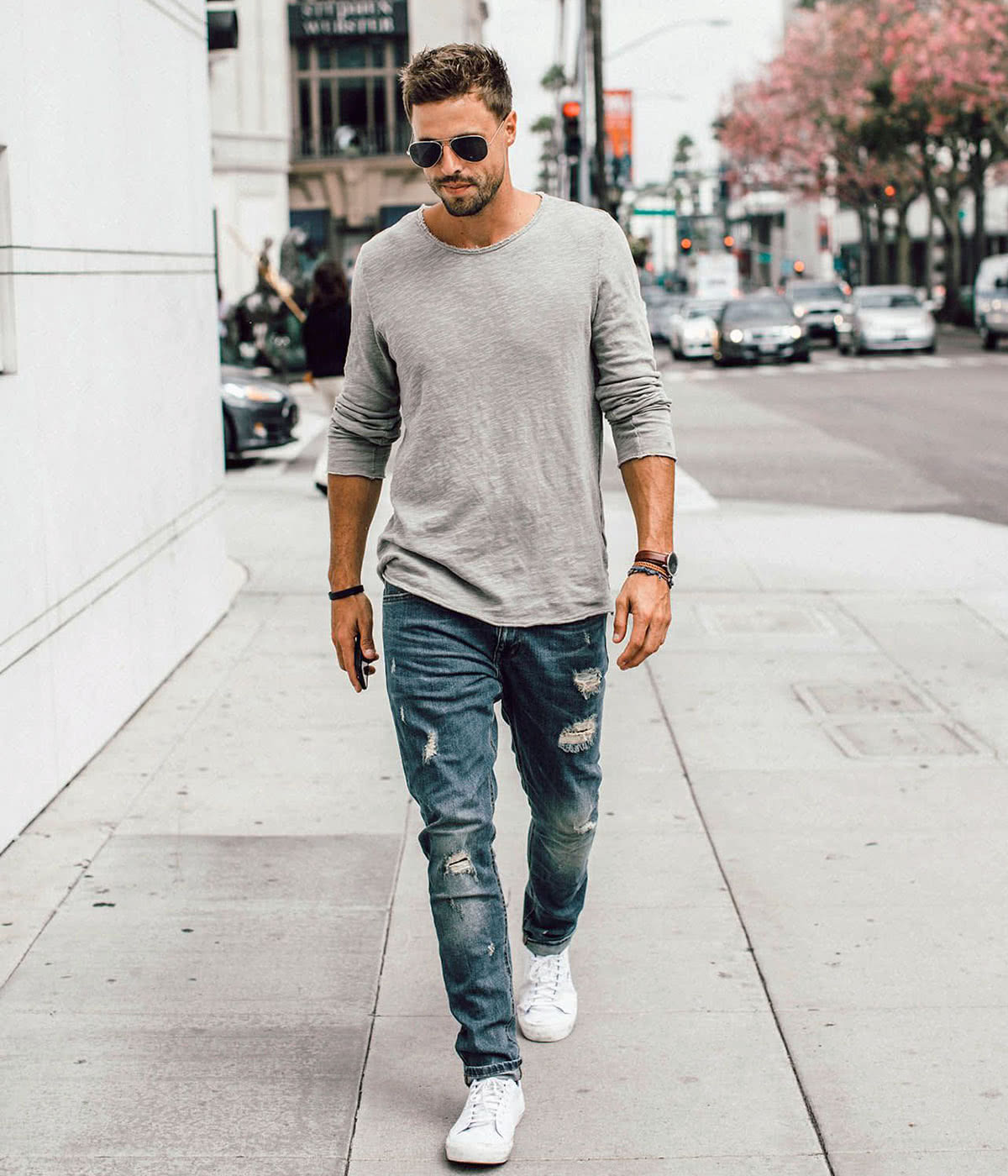 While utilitarian costumes are the first things that come to mind for casual attire, there is also a wide range of flamboyance and theatricality. Madonna introduced the use of lace, jewellery, and cosmetics into casual wear during the 1980s. In the 1990s, hip-hop fashion played up elaborate jewellery and luxurious materials worn in conjunction with athletic gear.
GRUNGE
Next up, we have grunge. No, not the music but the fashion inspired by it. While styles like punk focus on making a statement, grunge is more low-key and is all about not making a statement, yet strangely, it has made a huge statement. It's all about using clothes from thrift stores and having a quiet and passive look.
Grunge fashion was influenced by dishevelled and androgynous thrift store clothing, marked by a looseness that de-emphasized the body's silhouette.
CHIC
Chic attire basically requires that you mix an elegant factor, like tailored slacks or a very feminine blouse, with something completely informal like a leather jacket or a pair of jeans. 'Chic' was originally a French word. It means being elegantly and stylishly fashionable. Here's a picture to make it easier to visualise:
Over the years "chic" has been applied to, among other things, social events, situations, individuals, and conventions or styles of apparel.
BOHEMIAN
Bohemian refers to something, in this case, attire, that is socially unconventional. Bohemian strongly resonates with hippie fashion, and it started as a counterculture in the nineteenth century. Bohemian is an enormous word, as it encompasses an entire culture, not just a style of clothing.
Bohemian style has a rich history, with its aesthetic arising in the late 60s and 70s. Also called 'Boho chic' or 'Boho', the style features a medley of natural materials, earthy shades and hippie-inspired patterns.
STREETWEAR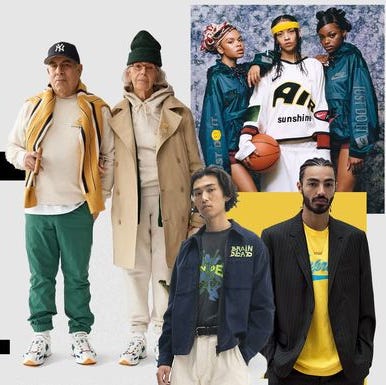 And last, but not the least, we have streetwear. Streetwear is a casual style of clothing that rose in the 90s. Streetwear style is commonly believed to have been born out of the New York City lifestyle of the late 1970s and early 1980s, with elements of the Los Angeles culture. It consists of Japanese street fashion and a DIY version of Punk mixed with athletic wear.
Most commonly seen in streetwear are sportswear worn in modern street styles include hoodies, bomber jackets, tennis-style skirts, track pants, leggings, and sneakers. Some of these are a revival of 1990s hip-hop fashion, which also favoured bomber jackets and baseball caps.
And voilà! We just did a quick dive into the vast and glamorous world of fashion, with its countless varieties and aspects. In fact, what we just covered was only the tip of the iceberg! Don't be afraid to try out new fashions because after all "Fashion is like eating, you shouldn't stick to the same menu" -Kenzo Takada. And as Coco Chanel, once said, fashion changes but style endures!
I do not own any of the images in the above article.